About Us
VTE Inc. Company Profile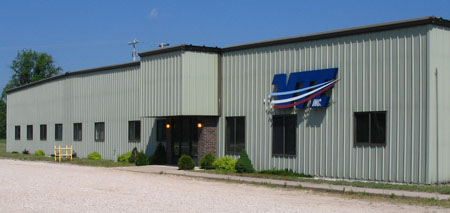 Company Highlights
Established: 1982
Annual Sales: 7+ million USD
Approximately 50 employees worlwide
Company Organization
VTE Inc. is a Michigan, sub Chapter C Corporation and is privately held.
VTE Inc. adheres to the principals of providing equal opportunity to all applicants who are at least 18 years of age, regardless of race, sex, age, national origin or disability.
Company Growth and Products
Since its start in a garage in Oden, Michigan, the company has transitioned from a provider of specialty wire and cable assemblies to now being the world's largest supplier of "Insulator Caps" used in the wire and cable industry, selling directly to wire and cable fabricators, wholesale catalog marketers and Original Equipment Manufacturers.
VTE Inc. has corporate distribution affiliates in North America, Europe, Asia and Australia.
VTE Australia P/L has the intellectual experience of over 40 years in the Electrical Industry.
With a direct focus on providing distributors, OEM's and small business with a high quality part at a competitive price, VTE Australia emerged due to the continued high demand for quality terminal insulators and power terminal posts.
In addition to superior products, VTE Australia provides its customers with world class engineering support and customer service. Its highly trained professionals possess extensive expertise in the areas of electrical and mechanical engineering, efficient supply chain creation and order management. VTE Australia has the resources to meet and exceed customer expectations by offering unique high quality insulators at very competitive prices.